The Dolphin Centre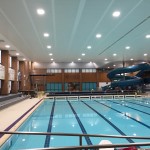 The first phase of the Dolphin Centre refurbishment complete and handed back to the client so they could prepare for the pool opening to the public on January 09th 2016.
Ramside Hall Bedroom Extension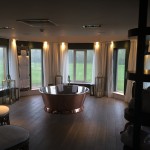 47 bedroom extension to the original accommodation.  This was completed in April 2015 on programme.
Department For Education, Darlington

4 storey office building for the department of education. Roof top exposed plant area. External car parks and access road lighting.
Seafarers Way (The Old Orphanage), Sunderland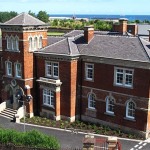 New build 39 extra care apartment facility with communal areas and facilities. Refurbishment of an existing listed building to provide high quality office space for rent. Read More >>
Superdry Store, Eldon Square, Newcastle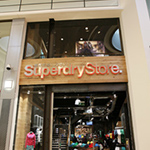 Retail – Superdry Store, Eldon Square, Newcastle We fitted the store with general power, fire alarm system, emergency lighting as well as feature display lighting, high level background lighting, illuminated shelving and signage, to improve its visibility and customer appeal. Read More >>
Freudenberg Factory Unit, North Shields

This involved the complete refurbishment of a fire damaged production unit, including mechanical controls wiring, low bay factory area lighting, fire alarms and general small power and lighting. Read More >>
Trinity Square, Gateshead

Selected to work on the Primary Care Centre, being constructed as part of the Gateshead town centre redevelopment, we delivered a twelve week fast track programme which included working at height to install lighting, power, access control and CCTV systems. Read More >>